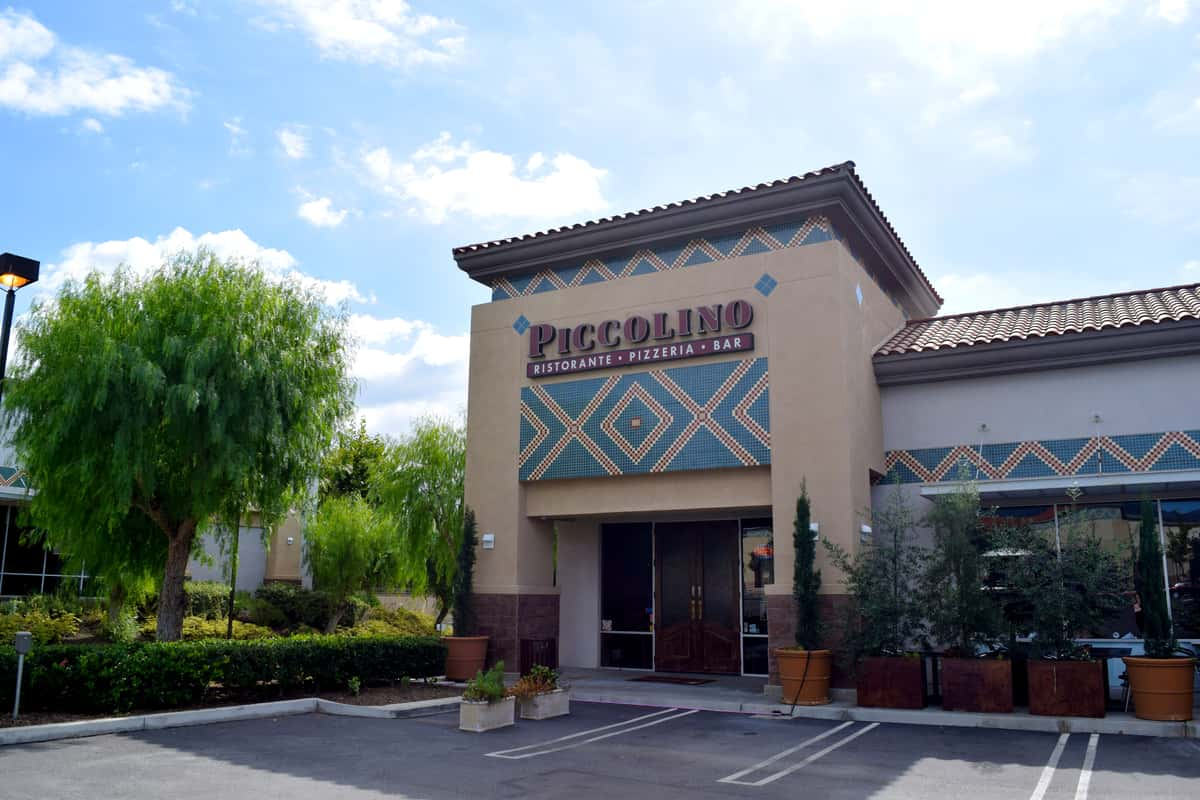 Our Story
The Piccolino Story
Destiny at times plays a big part in people's lives, Sal's destiny was to be in the restaurant business in California from a very young age. Born in Chicago in the late 60's from Sicilian immigrants and raised in the family restaurants his parents owned.
Sal's father left Sicily and his families restaurants to migrate to America with his wife Caterina and immediately opened up Congresso Restaurant still open in Chicago. They later opened Victors Pizza and La Cantina Ristorante Italiano.
As Sal was growing up mom and dad had made up their mind that Chicago was a cold place to live and winters were long and hard to adapt coming from the warm island of Sicily. In 1978 they had informed little Sal they were moving back to the home land. It was then than little Sal (12 at the time) decided he was running away from home and heading to California. The only problem was he decided to take advice (fortunately) from his troop leader in the boy scouts and Mr. Barney decided to bring him right back home to his parents informing them of his thoughts.
Dad told him that if he went back home (like he had a choice) they would spend some time in California prior to leaving for Italy, and he could finally visit Disneyland, Magic Mountain, Knott's and all the other places he had hoped to see, and away they went. After spending a month in California they arrived in Italy in December of 1978.
Dad immediately remodelled the old grocery store Grandma had. Turned it into a Gelateria, Pasticceria, Trattoria & Bar. Bringing to their hometown of Altavilla Milicia in the province of Palermo the best eatery around. Still today when he goes back people ask him if he is going to reopen, we miss your food.
After a decade of Italy, Hollywood remained in Sal's mind and he informed dad he was going on vacation, to you know where, in the summer of '89. Dad kept on calling to find out when Sal was coming back home; the answer was always next month.
Sal was laying the ground work for his permanent stay in California. His dream was a restaurant were he could continue the philosophy of Mom and Dad, "make what you know, don't do what you don't know and do it with warm passion, keep it simple and of quality."
Sal began refining his skills and learning the new market at Claudio'd Italian Restaurant in Downey eventually landing a job with Spectrum foods in early 90' serving as Manager of Chianti & Cucina in Hollywood. His dream had come true, he got to meet and serve many of the Hollywood stars including Brad Pitt, Al Pacino, Steve Martin and Danny Di Vito among others.
In the meantime he married Joey and daughter Cortney and Caterina came along. As the family started shaping Joey wanted Sal out of Hollywood. In the mid 90's Sal's request for a transfer got accepted, the next assignment with Spectrum was the helm of Prego Ristorante in Irvine (1997), Ca. He was later promoted to Executive General Manager for the Prego Concept (2002) which included stores in Irvine, San Diego, Beverly Hills, Rancho Mirage, San Francisco, Walnut Creek, Los Angeles and Sherman Oaks.
When Salvatore IV came along in early 2006, the move was on the way, and while dad was calling Piccolino his newborn, the girls had found the perfect name for dads new adventure.
After a decade at Spectrum, Sal felt ripe for his own adventure and purchased an existing restaurant in Mission Viejo (Ennio's, 2007) and turned it in to what he knows best. A charming Italian eatery with an extensive wine list, second to none, a menu that offers fresh fish daily, homemade pastas and specialties passed on for generations, also known as Piccolino Ristorante Pizzeria.
In August of 2015, Piccolino moved across the parking lot into a larger, free-standing building with exponentially nicer decor – it's now the poshest Italian restaurant in south Orange County.
Arrivederci, a presto
Salvatore Faso
Chef Proprietor