Welcome to Piccolino's wine blog
Welcome to Piccolino's wine blog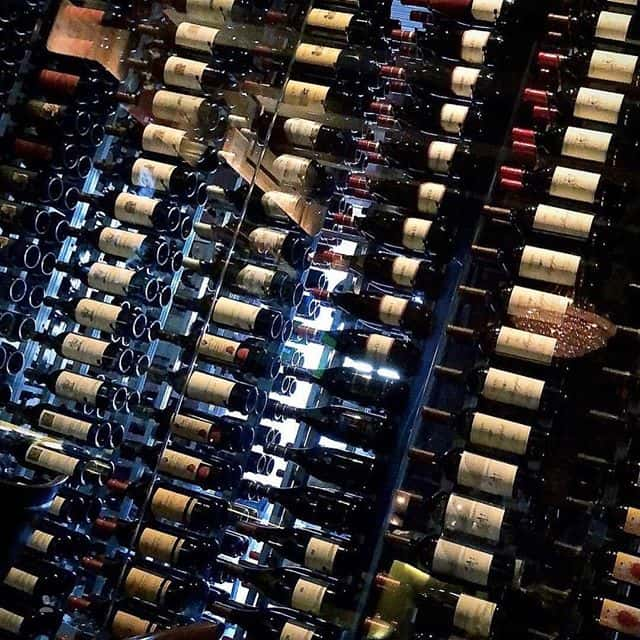 The first thing you will notice upon entering our restaurant is our stunning wine room or as our regular guests calls it "the wall of wines". It is a custom made, temperature controlled room which hosts at any one time over a thousand bottles.
The wine room is Salvatore Faso's pride and joy and chances are you will find him in there reorganizing one of the three "walls".
In describing our wine list, "character" is the best word that comes to mind. It is the reflection of a strong philosophy that relies upon two essential questions. Does the wine do justice to the varietals and the terroir where it as been produced? Does it offer the best value at each price point? Those are the questions Salvatore always asks himself when selecting a wine.. It is his intention at all times, to offer his customers a unique selection, reflecting his discriminating palate and his unique knowledge of Italian wines.
Our wine list is essentially a map of the best wine regions of Italy but also extends to other regions of the world, notably California.
We currently offer 156 different wines from 22 regions and navigating such a list can be a daunting task.
The purpose of this blog is to help you make sense of our list and in so doing to invite you to explore and discover new wines.
Each post will center around a theme, which will explore either a grape varietal, a style of wine making, a wine producing region or the best food pairing options with the wines on our list.
It is my sincere hope that you will enjoy and follow this blog. I look forward to meeting you and talking to you about our wines selection.
Sincerely,
Thierry Poli
Manager and Sommelier, C.M.S.