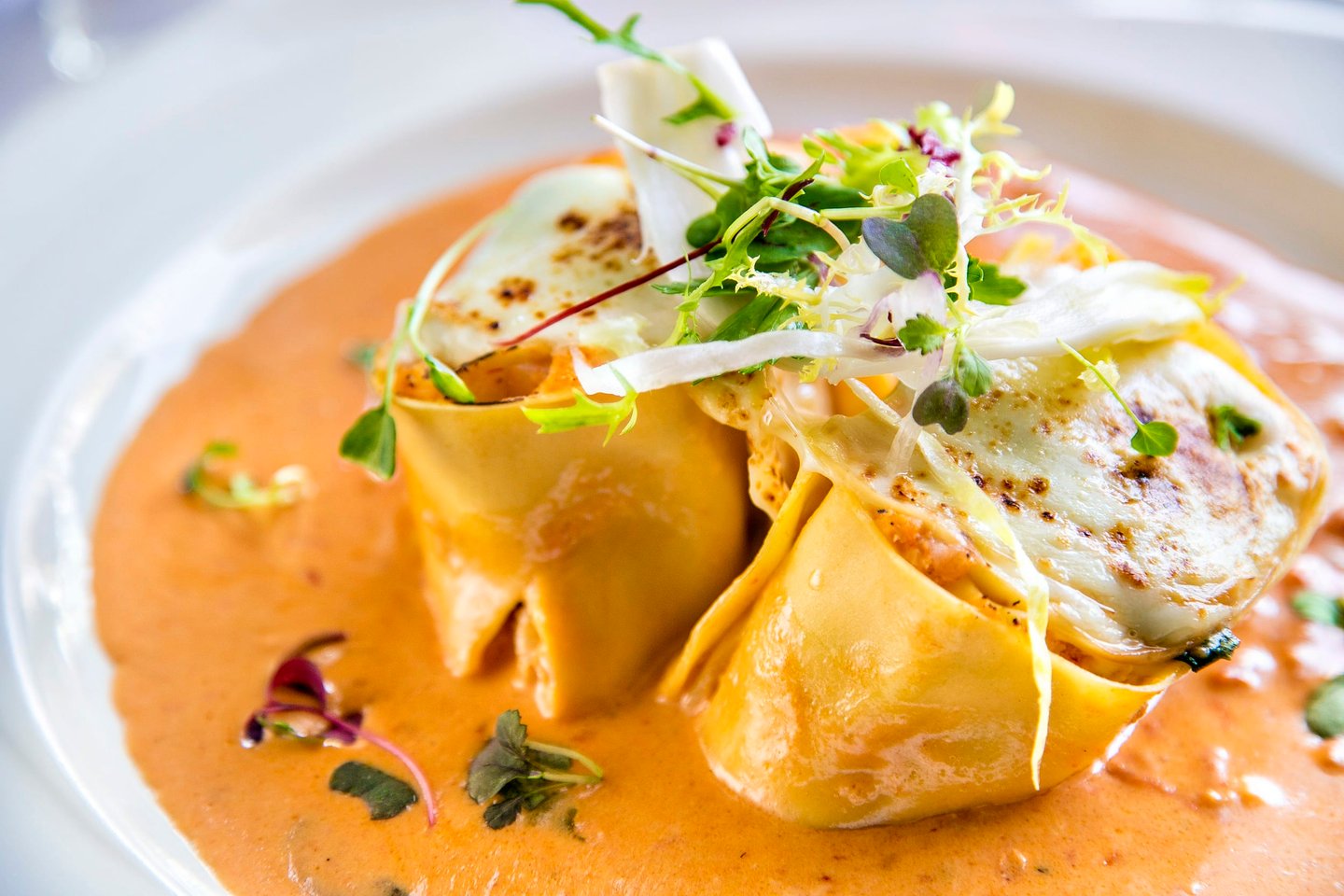 Wine List
Piccolino's VIP Club
Receive updates on special events, new menu items, menu reviews, and more!
Wine List
Wine List
$25 Corkage fee per 750ml

Not valid in Bar/Lounge or for private events, special dates and holidays. Cannot be combined with any other offer. Vintages and prices subject to change.
Send to a friend
Share this menu with your friends ahead of time to get their mouths watering.
Vini Bianchi del Mondo
WHITE WINES OF THE WORLD
Riesling, Bex, Germany, 2016 - $40
Catarrato / Insoglia, Anthilia, Donna Fugata, Sicilia, 2016 - $40
Pinot Grigio / Sauvignon Blanc, Bertani, Due Uve, Veneto, 2016 - $42
Sauvignon Blanc,Tenuta del Morer, 2016-$44.00
Cote'des Roses, Gerard Bertrand, Languedoc, France, 2016 - $44
Grillo, Il Salinaro, Pellegrino, Sicilia, 2017 - $448
Falanghina, Feudi di San Gregorio, Campania, 2017 - $446
Chardonnay, La Crema, Sonoma, 2016 - $48
Gavi di Gavi, Broglia, La Meirana, Piemonte, 2017 - $50
Reisling/Pinot Blanc, Incrocio Manzoni, Castel San Michele, Vigneti delle Dolomiti, 2015 - $50
Pinot Grigio, Livio Felluga, Friuli, Collio, 2017 - $524
Sauvignon Blanc, The Setting Napa Valley, 2017 - $57
Pinot Grigio, Santa Margherita, Val Alto Adige, 2017- $60
Chardonnay, Grgich Hills, Blue Baret, Napa, 2016 - $62
Chardonnay, Rombauer, Napa, 2016 - $68
Chardonnay, Cakebread, Napa, 2016 - $70
• Vini Rossi d'Italia
ITALIAN RED WINES
PIEMONTE
Dolcetto, Pecchenino, San Luigi, Dogliani, 2016 - $47
Barbera D'Asti, Damilano, Piemonte, 2015 - $50
Dolcetto, Pecchenino, Siri d'Jermu, Dogliani, 2016 - $63
Barbaresco, Michele Chiarlo, Reyna, 2013 - $84
Barolo, Michele Chiarlo, Tortoniano, 2013 - $92
Barbaresco, Gaja, Sito Moresco, 2013 - $112
Barolo, Pecchenino, Bussia, 2013 - $126
Barolo, Damilano, Liste, 2012 - $132
Barolo, Ca' Brusa', Vigna D'Vai, 2007 - $137
Barolo, Prunotto, Bussia, 2008 - $162
Barolo, Marchesi di Barolo, Cannubi, 2011 - $227
Barolo, Michele Chiarlo, Canubbi, 2013 - $252

SICILIA
Nero D'Avola, Cantine Colosi, 2017 - $36
Nero D'Avola, Tasca, Lamuri, 2015 - $52
Nero D'Avola, Saia, Feudo Maccari, 2015 - $58
Etna Rosso, Ulysse, Duca di Castelmonte, 2011 - $63

VENETO/FRIULI
Cabernet Franc, Vigneti Le Monde, 2015 - $450
Valpolicella, Ripasso Classico, Corte Lenguin, 2014 - $54
Amarone Classico della Valpolicella, Sartori, 2012 - $84
Amarone Classico della Valpolicella, Costasera, Masi, 2012 - $97
Amarone Classico della Valpolicella, Zenato, 2012 - $107
Amarone Classico della Valpolicella, Sergio Alighieri, Vaio, Masi, 2011- $138
Amarone Classico della Valpolicella, Costasera, Masi, Riserva, 2011 - $148
Amarone Classico della Valpolicella, Corte Lenguin, La Coeta, 2006 - $1780
TOSCANA
Sangiovese Grosso/Merlot, Manero, 2015 - $37
Chianti, Ti Amo, 2017 - $42
Sangiovese / Pugnitello / Foglia Tonda, Santa Vittoria, Poggio al Tempio, 2015 - $402
Chianti Classico, Le Masse di Greve, 2015 - $46
Vino Nobile di Montepulciano, Riello Delle Balze, Riserva 2011 - $54
Cabernet Sauvignon/Merlot, Yantra, Tenuta Sette Cieli, 2016 - $57
Petit Verdot/Cabernet/Syrah/Merlot, Rocca di Montemassi, 2014 - $60
Vino Nobile di Montepulciano, Fattoria del Cerro, Riserva 2013 - $62
Chianti Classico, Rocca della Macie, Riserva, 2011 - $67
Chianti Classico, Castello di Bossi, Riserva, 2013 - $70
Merlot/Cabernet Sauvignon/Sangiovese, Le Volte, Tenuta dell'Ornellaia, 2016 - $72
Syrah / Merlot /Cab Franc / Petit Verdot, Tenute Insoglio, 2015 - $82
Merlot/Syrah/Sangiovese, Gaja, Ca'Marcanda, Promis, Bolgheri, 2015 - $87
Brunello di Montalcino, Campofiorito, 2013 - $92
Cabernet Sauvignon/Merlot, Guidalberto, Tenuta San Guido, 2016 - $97
Sangiovese/Cabernet Sauvignon, Castello di Bossi, Corbaia, 2012/2013 - $102
Brunello di Montalcino, Altesino, 2014 - $105
Merlot/Cab Franc/Cab Sauv, Il Pino, Tenute Biserno, 2014 - $125
Brunello di Montalcino, Castel Giocondo, Frescobaldi, 2012 - $135
Merlot / Cab / Cab Franc, Orma, Bolgheri, 2013 - $122
Merlot / Cabernet, Le Serre Nuove, Tenuta dell'Ornellaia, 2015 - $127
Merlot / Cab / Cab Franc, Oreno, Tenuta Sette Ponti, 2013 / 2014 - $132
Brunello di Montalcino, Val di Suga, 2013 - $142
Brunello di Montalcino, Argiano, 2012 - $152
Brunello di Montalcino, Gaja, Pieve Santa Restituta, 2013 - $162
Merlot / Cabernet / Sangiovese, Tignanello, Tenute Antinori, 2015 - $227
Merlot / Cab / Cab Franc / Petit Verdot, Ornellaia, 2012 / 2013 / 2014 / 2015 - $322
Cabernet/ Cabernet Franc, Sassicaia, Tenuta San Guido, 2012 / 2013 - $352
Cabernet/ Cabernet Franc, Sassicaia, Tenuta San Guido, 2015, best wine of the world 2015 - $412
Cabernet/Sangiovese, Solaia, Tenute Antinori, 2013 - $382
Merlot / Cab / Cab Franc, Orma, Bolgheri, 2013, 3L - $522
Merlot / Cab / Cab Franc / Petit Verdot, Ornellaia, 2014 1.5L - $652
Oreno, Tenuta Sette Ponti, 2011, 3L - $677
CABERNET SAUVIGNON
Saint Supery, Napa Valley, 2016 - $57
Mount Veeder, Napa Valley, 2017 - $62
Austin Hope, Paso Robles, 2016 - $72
Feemark Abbey, Napa Valley, 2014 - $88
Faust, Napa Valley, 2016- $95
Groth, Napa Valley, 2014 - $102
Stag's Leap, Artemis, Napa Valley, 2016 - $108
Hidden Ridge, Sonoma County, 2012 - $118
Silver Oak, Alexander Valley, 2014 - $138
Chimney Rock, Stag's Leap, Napa, 2014 - $158
Switch Back Ridge, Peterson Vineyards, Napa Valley, 2013 - $168
Caymus, Special Selection, Napa, 2013 - $290
St. Michelle, Columbia Valley, 2015, 1.5L Merlot - $98
Cakebread, Napa, 2010, 3L - $710
MERLOT
Whitehall Lane, Napa Valley, 2015 - $502
Grgich Hills, Estate Grown, Napa Valley, 2014 - $60
Silverado Vineyards, Mt. George Vineyard, Estate Grown, Napa, 2010 - $68
Duckhorn, Napa Valley, 2015 - $87

PINOT NOIR
Calista, The Coast Range, Mendocino, Monterey & Sonoma County, 2016 - $42
King Estate, Oregon, 2015 - $57
Belle Glos, Santa Lucia Highlands, Monterrey County, 2016 - $62
Nyers, "Roberts Road," Sonoma County, 2016 - $70
Emeritus, Hallberg Ranch, Russian River, 2013 - $77
La Crema, Monterrey County, 2012 3L - $130
Wayfarer, Fort Ross-Seaview, Sonoma, 2014 - $200

RED BLENDS OF THE WORLD
Cotes-du-Rhone, Delas Freres, "Saint Esprit," France, 2016 - $42
Vernaccia Nera, Alberto Quacquarini, Serrapetrona, Italy, 2015 - $44
Zinfandel, Rapscallion, Templeton Gap, Catfish Vineyard, Paso Robles, 2014 - $54
Carmenere, Terranoble, CA1 Andes, Colchagua Valley, Chile, 2013 - $58
Zinfandel, Nyers, Vista Luna, Borden Ranch, 2016 - $60
Malbec, Luca, Uco Valley Mendoza, Argentina, 2014 - $66
The Prisoner, Napa Valley, 2016 - $72
Syrah, Dumol, Wild Mountainside, Russian River, 2016 $108
Tapestry, B. V., Napa, Reserve, 2009 - $117
Pahlmeyer, Napa Valley, 2013 - $262
Vini al Bicchiere
WINES BY THE GLASS (6 OZ.)
White Zinfandel, La Terre, California, N.V. - $36 bottle / $9 glass
Chardonnay, La Terre, California, N.V. - $40 bottle / $10 glass
Riesling, Bex, Germany, 2016 - $40 bottle / $10 glass
Sauvignon Blanc, Tenuta Morer, 2016 - $44 bottle / $11 glass
Pinot Grigio / Verduzzo, Masi, Masianco, Veneto, 2017 - $46 bottle / $11 glass
Chardonnay, Raeburn, Russian River Valley, 2016 - $48 bottle / $12 glass
Grillo, Il Salinaro, Pellegrino, Sicilia, 2017 - $48 bottle / $12 glass
Chardonnay, Grgich Hills, Blue Beret, Napa Valley, 2016 - $62 bottle / $17 glass
Nero D'Avola Fuedo Maccari, Sicilia, 2016 - $42 bottle / $11 glass
Chianti, Ti Amo, Toscana, 2017 - $42 bottle / $11 glass
Malbec, Catena, High Mountain Estate, Mondoza, Argentina, 2015 - $46 bottle / $12 glass
Chianti Classico, Nozzole, Riserva, Toscana, 2015 - $52 bottle / $13 glass
Pinot Noir, Meiomi, Monterrey, Sonoma, Santa Barbara County, 2016 - $48 bottle / $12 glass
Pinot Noir, Martin Ray, Russian River, 2016 - $52 bottle / $13 glass
Merlot, White Hall Lane, Napa Valley, 2015 - $54 bottle / $14 glass
Zinfandel, Repscallion, Templeton Gap, Catfish Vineyard, Paso Robles, 2014 - $54 bottle / $14 glass
Cabernet Sauvignon, Daou, Paso Robles, 2016 - $58 bottle / $16 glass
Cabernet Sauvignon, Justin, Paso Robles, 2016 - $62 bottle / $17 glass
Schiopetto & Mezze Bottiglie
SPLITS & HALF BOTTLES
Brut, Codorniu, Cava, N.V., 187ml - $11
Prosecco, Veneto, N.V., 187ml - $12
Moscato D'Asti, Piemonte, N.V., 187ml - $13
Champagne Brut, A'Reims, Taittianger, France, 375ml - $43
Moscato D'Asti, Marenco, Scrapona', Piemonte, 2016, 375ml - $37
Moscato D'Asti, Michele Chiarlo, Nivole, Piemonte, 2016, 375ml - $40
Chardonnay, La Crema, Sonoma, 2015, 375ml - $25
Pinot Grigio, Santa Margherita, Val Adige, 2016, 375ml - $37
Pinot Noir, La Crema, Sonoma County, 2016, 375ml - $25
Chianti Classico, Rufffino Ducale, Riserva, 2014, 375ml - $38
Cabernet Sauvignon, Faust, Napa Valley, 2014, 375ml - $56
Brunello di Montalcino, Col d'Ocia, Toscana, 2012, 375ml - $73
Barolo, Pio Cesare, Piemonte, 2012, 375ml - $75
Amarone della Valpolicella Classico, Buglioni, Veneto, 2005 - $79
Port, Croft, Vintage 2007, 375ml - $79
Vini Spumanti
SPARKLING WINES
Prosecco, Caposaldi, Veneto, N.V. - $44
Brut Rosato, Villa Sandi, Il Fresco, Veneto, N.V - $47
Brut Cuvee, Domaine Carneros by Taittinger, Napa, 2014 - $100
Champagne, Brut, Veuve, Cliequot, Ponsardin, Reims, France, N.V. - $127
Champagne, Brut, Moet & Chandon, Gran Vintage, France, 2009 - $147
Champagne, Brut, Moet & Chandon, Gran Vintage, France, 2004 - $167