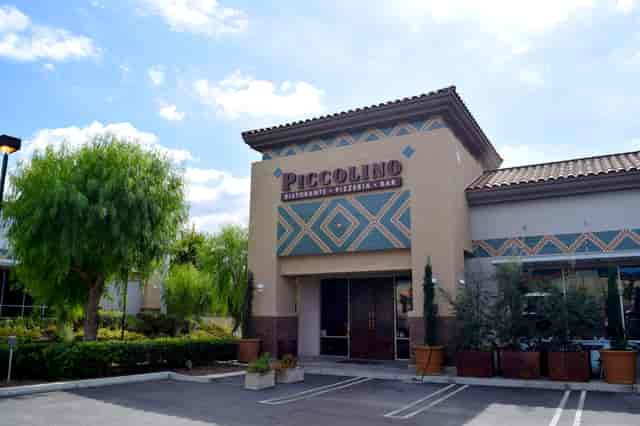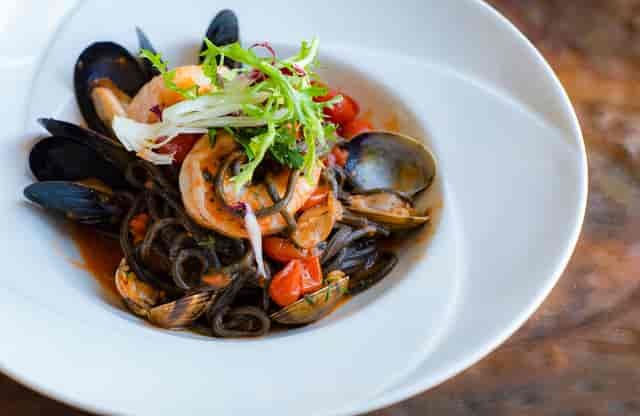 Wine List
Piccolino's VIP Club
Receive updates on special events, new menu items, menu reviews, and more!
Wine List
Like any of the items you ordered?
Thanks for visiting! We'd love to have your feedback.
Wine by the Glass
Sunday & Thursday 40% off Bottles $60 and under
Monday & Wednesday 40% wine by the Glass

$25 CORKAGE FEE PER 750ML, LIMITED TO 3 CORKAGE PER TABLE.
Not valid in Bar / Lounge or Private Events & Special Dates and cannot be combined with any other offers

Vintages and Prices subject to change!!!! 

Sommelier: Thierry Poli 

10/25/2020
Send to a friend
Share this menu with your friends ahead of time to get their mouths watering.
Sunday & Thursday 40% off Bottles $60 and under
Monday & Wednesday 40% wine by the Glass

$25 CORKAGE FEE PER 750ML, LIMITED TO 3 CORKAGE PER TABLE.
Not valid in Bar / Lounge or Private Events & Special Dates and cannot be combined with any other offers

Vintages and Prices subject to change!!!! 

Sommelier: Thierry Poli 

10/25/2020

Wine List

Schiopetto & Mezze Bottiglie / 
Splits & Half Bottles


Brut, Codorniu "Anna", Cava, N.V. Reserva 187ml $ 13

Prosecco, Veneto, N.V. 187ml $13

Moscato D'Asti, Piemonte, N.V. 187ml. $14

Moscato D'Asti, Marenco, Scrapona, Piemonte, 2016, 375ml $34

Moscato D'Asti, Michele Chiarlo, Nivole, Piemonte, 2016, 375ml $40

Champagne Brut, A'Reims, Taittianger, France, 375ml $62

Chardonnay, La Crema, Sonoma, 2017, 375ml $25

Pinot Grigio, Santa Margherita, Val Adige, 2018, 375ml $37

Gavi di Gavi, La Scolca "Black Label", Piemonte, 2018 $48

Pinot Noir, La Crema, Sonoma County, 2017, 375ml $25

Chianti Classico, Rufino, Riserva, 2014, 375ml$38

Vin Santo di Montepulciano, Fattoria del Cerro, 2015 (Served with Biscotti)$65

Brunello di Montalcino, Col d'Orcia, Toscana, 2012, 375ml.$73

Amarone della Valpolicella Classico, Tommasi, Veneto, 2015, 375ml $79

Port, Croft, Vintage 2007, 375ml $79

Barolo, Pio Cesare, Piemonte, 2015, 375ml $95




Vini Spumanti / 
Sparkling Wines

Brut Rose, Villa Sandi, Il Fresco, Veneto, N.V. $37

Prosecco, Caposaldi, Veneto, N.V. $38

Moscato D'Asti, Pio Cesare, Piemonte, 2017. $38

Brut Cuvee, Domaine Carneros by Taittinger, Napa Valley, 2014 $104

Champagne, Brut, Veuve, Clicquot, Ponsardin, Reims, France, N.V. $120

Champagne, Brut, Moet & Chandon, Gran Vintage, France, 2009 $136 




Bianchi del Mondo /
Wines of the World

Fiano, Antica Masseria del Sigillo Apio, Campania, 2017 $37

Pinot Grigio / Sauvignon Blanc, Bertani, Due Uve, Veneto, 2018 $39

Grillo, Il Salinaro, Pellegrino, Sicilia, 2017 $41

Cote'des Roses, Gerard Bertrand, Languedoc, France, 2019 $43

Pinot Grigio, Hofstatter, Vigneti delle Dolomiti, 2018 $44

Falanghina, Feudi di San Gregorio, Campania, 2017 $45

Sauvignon Blanc, Tenuta Luisa, Friuli-Venezia Giulia, 2018  $46

Gavi di Gavi, Broglia, La Meirana, Piemonte, 2018 $52

Pinot Grigio, Livio Felluga, Friuli, Collio, 2018 $56

Chardonnay, Stag's Leap, Napa Valley, 2018 $58

Pinot Grigio, Santa Margherita, Val Alto Adige, 2019 $56

Chardonnay, Rombauer, Napa Valley, 2018/2019 $69

Chardonnay, Cakebread, Napa Valley, 2018 $75





Vini Rossi d'Italia /
Italian Red Wines

Piemonte

Barbera D'Alba, Marchesi Di Barolo, Ruvei, Piemonte, 2017 $54

Dolcetto, Pecchenino, Siri d' Jermu, Dogliani, 2017 $55

Nebbiolo, Giovanni Rosso, Langhe, 2017 $60

Barolo, Marchesi di Barolo, 2009 $80

Barolo, Michele Chiarlo, Tortoniano, 2014 $84

Barbera D'Asti Superiore, Michele Chiarlo, La Court, 2016 $88

Barbaresco, Michele Chiarlo, Reyna, 2015 $92

Gaja, Sito Moresco, Barbaresco, 2016 $117

Barolo, Ca' Brusa', Vigna D'Vai, 2007 $118

Barolo, Damilano, Liste, 2012/2013 $120

Barolo, Pecchenino, Bussia, 2013 $120

Barolo, Prunotto, Bussia, 2008 $136

Barolo, Marchesi di Barolo, Riserva, 2006  $138

Barolo, Michele Chiarlo, Cannubi, 2013 $140




Italia Meridionale /
Southern Italy

Nero D'Avola, Cantine Colosi, Sicilia, 2018 $36

Nero D'Avola, Tenuta Ibidini, Sicilia, 2018 $40

Primitivo, Masseria Surani Heracles, Puglia, 2016 $45

Cannonau di Sardegna, Cantina di Mogoro, Moro Sardo, Riserva, 2014 $49

Nero D'Avola, Tasca, Lamuri, Sicilia, 2016 $50

Etna Rosso, Ulysse, Duca di Castelmonte, Sicilia, 2011 $54

Nero D'Avola, Saia, Feudo Maccari, Sicilia, 2016 $56

Aglianico, Villa Matilde, Taurasi, Campania, 2015 $69

Montepulciano d'Abruzzo, Marina Cvetic, Iskra, Colline Teramane, Abruzzo, 2015 $72




Veneto/ Friuli/
Giulia

Cabernet Franc, Tenuta Luisa, 2017 $46

Valpolicella, Ripasso Classico, Corte Lenguin, 2014 $56

Amarone Classico della Valpolicella, Santi, Santico, 2014 $84

Amarone Classico della Valpolicella, Costasera, Masi, 2013 $97

Amarone Classico della Valpolicella, Zenato, 2015 $117

Amarone Classico della Valpolicella, Tommasi, 2015 $120

Amarone Classico della Valpolicella, Costasera, Masi, Riserva, 2013 $124

Cabernet/Carmenere/Merlot, San Leonardo, Marchese Gonzaga, 2013 $130

Amarone Classico della Valpolicella, Sergio Alighieri, Vaio, Masi, 2013 $130




Toscana /
Tuscany

Chianti, Tiamo, 2018 $35

Chianti Colli Senese, Il Colombaio di Santachiara, Toscana, 2017 $41

Merlot/ Sangiovese/ Syrah, Santa Cristina, Fattoria Le Maestrelle, Antinori, 2017 $42

Sangiovese / Merlot / Cabernet Sauvignon, Barone Ricasoli, Toscana IGT, 2016 $44

Sangiovese / Pugnitello / Foglia Tonda, Santa Vittoria, Poggio al Tempio, 2018 $45

Petit Verdot/Cabernet/Syrah/Merlot, Rocca di Montemassi, 2014 $50

Chianti Classico, Le Masse di Greve, Riserva, Toscana, 2015 $52

Cabernet Sauvignon / Merlot, Tenuta Sette Cieli, Yantra, 2018 $53

Chianti Classico, Nozzole, Riserva 2017 $53

Vino Nobile di Montepulciano,Fattoria Svetoni, Riserva 2015 $57

Chianti Classico, Rocca della Macie, Riserva, 2015 $63

Vino Nobile di Montepulciano, Fattoria del Cerro, Riserva 2014 $70

Merlot, Querceto di Castellina, Podalirio, 2015 $71

Pugnitello, Giuseppe Olivi, Le Buche, 2010 $72

Merlot / Cabernet Sauvignon / Sangiovese, Le Volte, Tenuta dell'Ornellaia, 2018 $72

Brunello di Montalcino, Altesino, 2014 $73

Chianti Classico, Castello di Bossi, Riserva, 2015 $74

Merlot/Syrah/Sangiovese, Gaja, Ca'Marcanda, Promis, Bolgheri, 2015 $82

Brunello di Montalcino, Campofiorito, 2013 $90

Cabernet Sauvignon / Merlot, Guidalberto, Tenuta San Guido, 2018 $90

Brunello di Montalcino, Val di Suga, 2013 $115

Merlot / Cabernet, Le Serre Nuove, Tenuta dell'Ornellaia, 2015 $120

Merlot / Cab / Cab Franc, Oreno, Tenuta Sette Ponti, 2013 / 2014 $122

Brunello di Montalcino, Argiano, 2012 $125

Chianti Classico, Castello di Verrazzano, Gran Selezione Sassello, 2015 $128

Merlot / Cab Franc / Cab Sauv, Il Pino, Tenute Biserno, 2014 $129

Brunello di Montalcino, Castel Giocondo, Frescobaldi, 2013 $138

Brunello di Montalcino, Gaja, Pieve Santa Restituta, 2013 $140

Merlot / Cabernet / Sangiovese, Tignanello, Tenute Antinori, 2016 $190

Merlot / Cab / Cab Franc / Petit Verdot, Ornellaia, 2012 / 2013 / 2014 $300

Cabernet/ Cabernet Franc, Sassicaia, Tenuta San Guido, 2012 / 2013 / 2017 $350

Cabernet/ Cabernet Franc, Sassicaia, Tenuta San Guido, 2015 wine of the world 2015 $420

Cabernet / Sangiovese, Solaia, Tenute Antinori, 2013 $360

Oreno, Tenuta Sette Ponti, 2011, 3 lt $677




Cabernet Sauvignon /
Cabernet Sauvignon

Mount Veeder, Napa Valley, 2016 $50

Austin Hope, Paso Robles, 2018 $63

Freemark Abbey, Napa Valley, 2016 $84

Faust, Napa Valley, 2017 $92

Groth, Napa Valley, 2015 $105

Stag's Leap, Artemis, Napa Valley, 2017 $106

Hidden Ridge, Sonoma County, 2012 $114

Silver Oak, Alexander Valley, 2016 $120

Chimney Rock, Stag's Leap, Napa Valley, 2016 $138

Grgich Hills, Estate Grown, Napa Valley, 2006 $150

Caymus, Special Selection, Napa Valley, 2015 $270

Cakebread, Napa Valley, 2010, 3 lt $712




Merlot /
Merlot

Provenance Vineyards, Napa Valley, 2016 $54

Silverado Vineyards, Mt. George Vineyard, Estate Grown, Napa Valley, 2014 $63

Grgich Hills, Estate Grown, Napa Valley, 2015 $81




Pinot Nero /
Pinot Noir

Martin Ray, Russian River, 2018 $44

Pinot Noir, Meiomi, Monterrey, Sonoma, Santa Barbara County, 2018 $45

Belle Glos, Las Alturas, Monterrey County, 2018 $60

King Estate, Oregon, 2017 $66

Emeritus, Hallberg Ranch, Russian River, 2016 $85

Nyers, "Roberts Road", Sonoma County, 2016 $96

Wayfarer, "Golden Mean", Fort Ross-Seaview, Sonoma, 2014 $166

Elouan, Oregon, 2016, 1.5L $110

Emeritus, Hallberg Ranch, Russian River, 2016, 1.5L $190



Vini del Mondo /
Red Blends of the World

Cotes-du-Rhone, Delas Freres, "Saint-Esprit", France, 2017 $42

Tempranillo, Vina Bujanda, Gran Reserva, Rioja, Spain, 2011 $60

Zinfandel, Baca, Cat's Craddle, Rockpile, Sonoma, 2017 $63 

Petite Syrah, Stag's Leap, Napa Valley, 2017 $72

The Prisoner, Napa Valley, 2018 $78

Beaulieu Vineyard, Tapestry, Napa Valley, Reserve, 2015 $84

Syrah, Dumol, Wild Mountainside, Russian River Valley, 2017 $104

Pahlmeyer, Napa Valley, 2016 $259



$25 CORKAGE FEE PER 750ML, LIMITED TO 3 CORKAGE PER TABLE.
Not valid in Bar / Lounge or Private Events & Special Dates and cannot be combined with any other offers
Vintages and Prices subject to change!!!! 
Sommelier: Thierry Poli 
5/21/2020