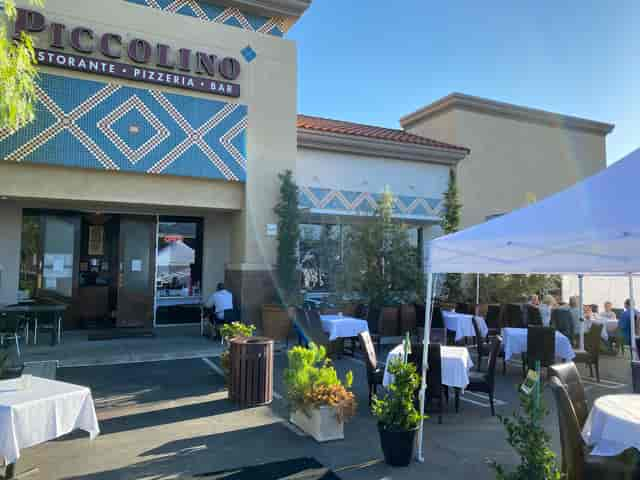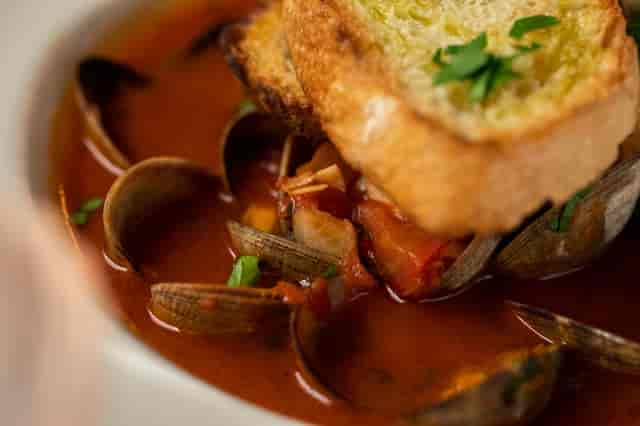 Wine List
Piccolino's VIP Club
Receive updates on special events, new menu items, menu reviews, and more!
Wine List
Wine by the Glass
Sunday & Thursday 40% off Bottles $60 and under
Monday & Wednesday 40% wine by the Glass

$25 CORKAGE FEE PER 750ML, LIMITED TO 3 CORKAGE PER TABLE.
Not valid in Bar / Lounge or Private Events & Special Dates and cannot be combined with any other offers

Vintages and Prices subject to change!!!! 

Sommelier: Thierry Poli 

5/21/2020
Send to a friend
Share this menu with your friends ahead of time to get their mouths watering.
Sunday & Thursday 40% off Bottles $60 and under
Monday & Wednesday 40% wine by the Glass

$25 CORKAGE FEE PER 750ML, LIMITED TO 3 CORKAGE PER TABLE.
Not valid in Bar / Lounge or Private Events & Special Dates and cannot be combined with any other offers

Vintages and Prices subject to change!!!! 

Sommelier: Thierry Poli 

5/21/2020

Wine List

Schiopetto & Mezze Bottiglie / 
Splits & Half Bottles


Brut, Codorniu "Anna", Cava, N.V. Reserva 187ml $ 13

Prosecco, Veneto, N.V. 187ml $13

Moscato D'Asti, Piemonte, N.V. 187ml. $14

Moscato D'Asti, Marenco, Scrapona, Piemonte, 2016, 375ml $34

Moscato D'Asti, Michele Chiarlo, Nivole, Piemonte, 2016, 375ml $40

Champagne Brut, A'Reims, Taittianger, France, 375ml $62

Chardonnay, La Crema, Sonoma, 2017, 375ml $25

Pinot Grigio, Santa Margherita, Val Adige, 2018, 375ml $37

Gavi di Gavi, La Scolca "Black Label", Piemonte, 2018 $48

Pinot Noir, La Crema, Sonoma County, 2017, 375ml $25

Chianti Classico, Rufino, Riserva, 2014, 375ml$38

Vin Santo di Montepulciano, Fattoria del Cerro, 2015 (Served with Biscotti)$65

Brunello di Montalcino, Col d'Orcia, Toscana, 2012, 375ml.$73

Amarone della Valpolicella Classico, Le Ragose, Veneto, 2007, 375ml $79

Port, Croft, Vintage 2007, 375ml $79

Barolo, Pio Cesare, Piemonte, 2015, 375ml $95




Vini Spumanti / 
Sparkling Wines

Brut Rose, Villa Sandi, Il Fresco, Veneto, N.V. $37

Prosecco, Caposaldi, Veneto, N.V. $38

Moscato D'Asti, Pio Cesare, Piemonte, 2017. $38

Brut Cuvee, Domaine Carneros by Taittinger, Napa Valley, 2014 $104

Champagne, Brut, Veuve, Clicquot, Ponsardin, Reims, France, N.V. $120

Champagne, Brut, Moet & Chandon, Gran Vintage, France, 2009 $136 




Bianchi del Mondo /
Wines of the World

Fiano, Antica Masseria del Sigillo Apio, Campania, 2017 $37

Sauvignon Blanc, Tenuta del Morer, Friuli, 2017 $38 

Pinot Grigio / Sauvignon Blanc, Bertani, Due Uve, Veneto, 2018 $39

Grillo, Il Salinaro, Pellegrino, Sicilia, 2017 $41

Sauvignon Blanc, Honig Winery, Napa Valley, 2018 $42

Cote'des Roses, Gerard Bertrand, Languedoc, France, 2018 $43

Pinot Grigio, Hofstatter, Vigneti delle Dolomiti, 2018 $44

Falanghina, Feudi di San Gregorio, Campania, 2017 $45

Gavi di Gavi, Broglia, La Meirana, Piemonte, 2018 $52

Pinot Grigio, Livio Felluga, Friuli, Collio, 2017 $54

Chardonnay, Frog's Leap, Napa Valley, 2017 $56

Chardonnay, Stag's Leap, Napa Valley, 2018 $58

Pinot Grigio, Santa Margherita, Val Alto Adige, 2018 $56

Chardonnay, Rombauer, Napa Valley, 2018 $74

Chardonnay, Cakebread, Napa Valley, 2017 $75





Vini Rossi d'Italia /
Italian Red Wines

Piemonte

Dolcetto, Pecchenino, San Luigi, Dogliani, 2017 $41

Barbera D'Alba, Marchesi Di Barolo, Ruvei, Piemonte, 2017 $46

Dolcetto, Pecchenino, Siri d' Jermu, Dogliani, 2017 $55

Nebbiolo, Giovanni Rosso, Langhe, 2016 $58

Barbera D'Asti Superiore, Michele Chiarlo, La Court, 2015 $69

Barolo, Marchesi di Barolo, 2009 $80

Barolo, Michele Chiarlo, Tortoniano, 2013 $84

Barbaresco, Michele Chiarlo, Reyna, 2014 $92

Gaja, Sito Moresco, Barbaresco, 2016 $117

Barolo, Ca' Brusa', Vigna D'Vai, 2007 $118

Barolo, Damilano, Liste, 2012 $120

Barolo, Pecchenino, Bussia, 2013 $120

Barolo, Prunotto, Bussia, 2008 $136

Barolo, Marchesi di Barolo, Riserva, 2006  $138

Barolo, Michele Chiarlo, Cannubi, 2013 $140




Italia Meridionale /
Southern Italy

Nero D'Avola, Cantine Colosi, Sicilia, 2018 $36

Primitivo, Masseria Surani Heracles, Puglia, 2016 $41

Nero D'Avola, Tasca, Lamuri, Sicilia, 2016 $50

Etna Rosso, Ulysse, Duca di Castelmonte, Sicilia, 2011 $54

Nero D'Avola, Saia, Feudo Maccari, Sicilia, 2016 $56

Aglianico, Villa Matilde, Taurasi, Campania, 2015 $69

Montepulciano d'Abruzzo, Marina Cvetic, Iskra, Colline Teramane, Abruzzo, 2015 $72




Veneto/ Friuli/
Giulia

Cabernet Franc, Tenuta Luisa, 2017 $46

Valpolicella, Ripasso Classico, Corte Lenguin, 2014 $56

Amarone Classico della Valpolicella, Santi, Santico, 2014 $84

Amarone Classico della Valpolicella, Costasera, Masi, 2013 $97

Amarone Classico della Valpolicella, Zenato, 2014 $117

Amarone Classico della Valpolicella, Costasera, Masi, Riserva, 2013  $124

Cabernet/Carmenere/Merlot, San Leonardo, Marchese Gonzaga, 2013 $130

Amarone Classico della Valpolicella, Sergio Alighieri, Vaio, Masi, 2013 $130




Toscana /
Tuscany

Chianti, Tiamo, 2018 $35

Sangiovese / Merlot / Cabernet Sauvignon, Barone Ricasoli, Toscana IGT, 2016 $36

Merlot/ Sangiovese/ Syrah, Santa Cristina, Fattoria Le Maestrelle, Antinori, 2017 $42

Chianti Classico, Le Masse di Greve, Riserva, Toscana, 2015 $52

Cabernet Sauvignon / Merlot, Tenuta Sette Cieli, Yantra, 2017 $53

Chianti Classico, Nozzole, Riserva 2016 $53

Vino Nobile di Montepulciano, Riello Delle Balze, Riserva 2012 $56

Petit Verdot/Cabernet/Syrah/Merlot, Rocca di Montemassi, 2014 $58

Chianti Classico, Rocca della Macie, Riserva, 2015 $63

Vino Nobile di Montepulciano, Fattoria del Cerro, Riserva 2014 $70

Pugnitello, Giuseppe Olivi, Le Buche, 2010 $72

Merlot / Cabernet Sauvignon / Sangiovese, Le Volte, Tenuta dell'Ornellaia, 2017 $72

Brunello di Montalcino, Altesino, 2014 $73

Chianti Classico, Castello di Bossi, Riserva, 2015 $74

Merlot/Syrah/Sangiovese, Gaja, Ca'Marcanda, Promis, Bolgheri, 2015 $82

Chianti Classico, Castello dei Rompolla, 2014 $90

Brunello di Montalcino, Campofiorito, 2013 $90

Cabernet Sauvignon / Merlot, Guidalberto, Tenuta San Guido, 2016 $90

Merlot / Cab / Cab Franc, Orma, Bolgheri, 2013 $113

Brunello di Montalcino, Val di Suga, 2013 $115

Merlot / Cabernet, Le Serre Nuove, Tenuta dell'Ornellaia, 2015 $120

Merlot / Cab / Cab Franc, Oreno, Tenuta Sette Ponti, 2013 / 2014 $122

Brunello di Montalcino, Argiano, 2012 $125

Chianti Classico, Castello di Verrazzano, Gran Selezione Sassello, 2015 $128

Merlot / Cab Franc / Cab Sauv, Il Pino, Tenute Biserno, 2014 $129

Brunello di Montalcino, Castel Giocondo, Frescobaldi, 2012 $138

Brunello di Montalcino, Gaja, Pieve Santa Restituta, 2013 $140

Merlot / Cabernet / Sangiovese, Tignanello, Tenute Antinori, 2016 $190

Merlot / Cab / Cab Franc / Petit Verdot, Ornellaia, 2012 / 2013 / 2014 $300

Cabernet/ Cabernet Franc, Sassicaia, Tenuta San Guido, 2012 / 2013 $330

Cabernet/ Cabernet Franc, Sassicaia, Tenuta San Guido, 2015 wine of the world 2015 $370

Cabernet / Sangiovese, Solaia, Tenute Antinori, 2013 $360

Merlot / Cab / Cab Franc, Orma, Bolgheri, 2013, 3lt $522

Merlot / Cab / Cab Franc / Petit Verdot, Ornellaia, 2014, 1.5 lt $652

Oreno, Tenuta Sette Ponti, 2011, 3 lt $677




Cabernet Sauvignon /
Cabernet Sauvignon

Austin Hope, Paso Robles, 2018 $63

Mount Veeder, Napa Valley, 2016 $70

Freemark Abbey, Napa Valley, 2016 $84

Faust, Napa Valley, 2017 $92

Groth, Napa Valley, 2015 $105

Stag's Leap, Artemis, Napa Valley, 2017 $106

Hidden Ridge, Sonoma County, 2012 $114

Silver Oak, Alexander Valley, 2015 $120

Chimney Rock, Stag's Leap, Napa Valley, 2016 $138

Grgich Hills, Estate Grown, Napa Valley, 2006 $150

Caymus, Special Selection, Napa Valley, 2015 $270

Cakebread, Napa Valley, 2010, 3 lt $712




Merlot /
Merlot

Provenance Vineyards, Napa Valley, 2016 $54

Silverado Vineyards, Mt. George Vineyard, Estate Grown, Napa Valley, 2014 $63

Grgich Hills, Estate Grown, Napa Valley, 2015 $81




Pinot Nero /
Pinot Noir

Martin Ray, Russian River, 2018 $44

Belle Glos, Las Alturas, Monterrey County, 2018 $60

King Estate, Oregon, 2016 $66

Nyers, "Roberts Road", Sonoma County, 2016 $96

Wayfarer, "Golden Mean", Fort Ross-Seaview, Sonoma, 2014 $166

Elouan, Oregon, 2016, 1.5L $110




Vini del Mondo /
Red Blends of the World

Cotes-du-Rhone, Delas Freres, "Saint-Esprit", France, 2017 $40

Zinfandel, Rapscallion, Templeton Gap, Catfish Vineyard, Paso Robles, 2015 $45

Zinfandel, Nyers, Vista Luna, Borden Ranch, Sierra Foothill, 2017 $56 

Tempranillo, Vina Bujanda, Gran Reserva, Rioja, Spain, 2011 $66

Petite Syrah, Stag's Leap, Napa Valley, 2016 $72

The Prisoner, Napa Valley, 2018 $78

Beaulieu Vineyard, Tapestry, Napa Valley, Reserve, 2015 $84

Syrah, Dumol, Wild Mountainside, Russian River Valley, 2017 $104

Pahlmeyer, Napa Valley, 2016 $259



$25 CORKAGE FEE PER 750ML, LIMITED TO 3 CORKAGE PER TABLE.
Not valid in Bar / Lounge or Private Events & Special Dates and cannot be combined with any other offers
Vintages and Prices subject to change!!!! 
Sommelier: Thierry Poli 
5/21/2020